Innovative connection as linking pin for a circular future - Berkvens and Niaga® present first fully circular door
Having a proven, innovative technology is one thing. Successfully applying it to create a truly circular solution is something else. It's why we at Niaga® collaborate closely with makers such as the Netherlands-based company Berkvens Deursystemen.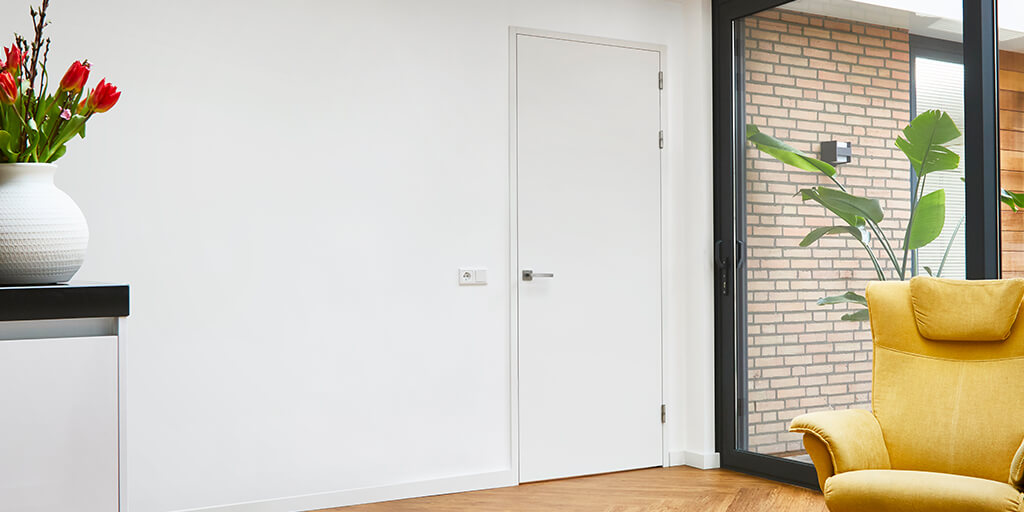 Now Berkvens introduces the very first circular interior door: the first in the Berkvens Zero collection. Made from circular door panels that are 'designed to use again' thanks to our patented, reversible Niaga® click-unclick adhesive. This makes it possible to completely disassemble doors in the future and thus reuse the valuable raw materials. But the door offers more than just a circular solution. Its attractive design is a welcome addition to any interior and its robust materials means this door keeps its good looks for longer. 
Henk-Jan Udding, innovation director at Niaga®: "We are always looking for partners to apply our furniture panelling in their products. We're especially interested in partnering with organizations who want to make the shift towards a circular economy in terms of business operations and goals."
Reversible connections thanks to click-unclick adhesive
The fully circular door panel was developed in less than a year. The crux of this product? We took the Niaga® adhesive system that we already use in mattresses and used it for the door panels. The adhesive makes it possible to bond elements, but also release them from each other when required.
This means the Zero door can be fully disassembled and the recyclable parts can be reused. What's more, the cover panel plate can be removed and replaced – while the core remains intact – enabling extension of the door's lifetime.
Own product passport
Each door comes with its own product passport that lists the materials used in the door. This makes it easier to determine the (reuse) value of a door.
Udding: "The passport provides insight into the properties of the materials and it maps all the suppliers of the individual components of the door panel. It also provides information on how to return the door, so that the materials actually end up where they can be reused again."
Towards a new circular business model
The cooperation with Niaga® does not stop with the development of this door. Udding: "Our goal is to make all partners in the chain enthusiastic for this new circular business model. We  have the technology and a great product. Next step is to create more circular solutions. It's up to the market to benefit from the opportunities that lie in front of us to make real steps towards 100% circular."