Salone del Mobile 2021 is a wrap
Last week, we represented Niaga® at this year's Salone del Mobile. At the world-renowned Milan Design Week, we were part of the CooLoo Circular Canopy. A concept brought to life by CooLoo coatings, focusing on art and design created with the circular economy in mind.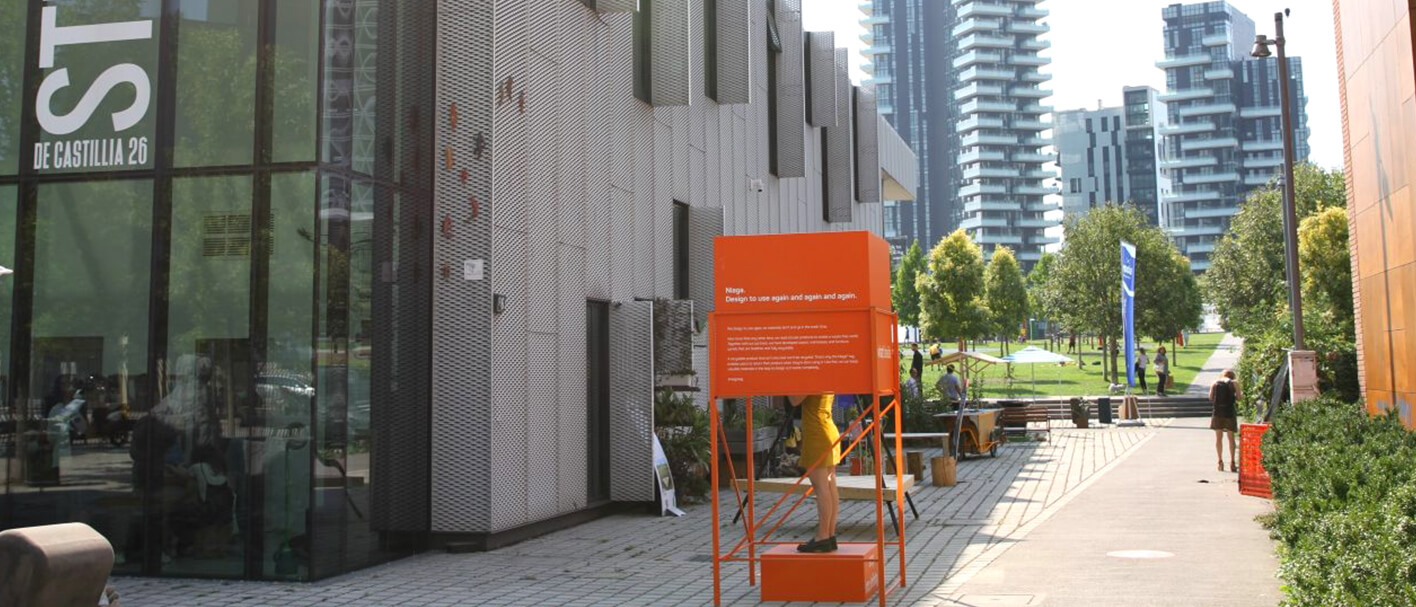 Niaga® was represented in Stecca 3 with its very own orange beacon. Within it, a world of infinity could be found and an infinite selfie could be taken. The installation represented the urgent need to ensure infinity of materials to create a waste-free world, now more than ever.
It touched our hearts to receive so many positive reactions and photos taken in our mirror box. We learned so much from the experience and are grateful for having had the opportunity. We thank CooLoo, Dutch Pavilion Masterly and Isola Design District for turning it into such a success. Also, a major thank you to our much valued partners whom we were able to meet in person after such a long time: Best Wool, Royal Auping, Louise de Poortere.